Mangosteen scooter M2 is a 3000W electrical Fat tire chopper scooter with LED fronts lights and flashlights, a fashionable LED screen layout, a light weight aluminum fork, a front 12-inch light weight aluminum alloy rim, and front as well as rear hydraulic disc brakes. The vivid layout paired with the effective brushless engine, along with a large, comfortable seat supplies comfort. The battery box with harder lid supplies a lot more security, and also longevit … Find out more
Here is our Mangosteen Scooter  insane 2000W road-legal electric scooter, with 30-70 km of real range. If you drive at 45 km/h you will do about 30 – 40 km for a 65 kg user. If you drive at 25 km/h you will do about 45 – 70 km for a 65 kg user. We take care of the gray card, and in the event of a breakdown we can help you out, but it is a very reliable vehicle with very little maintenance!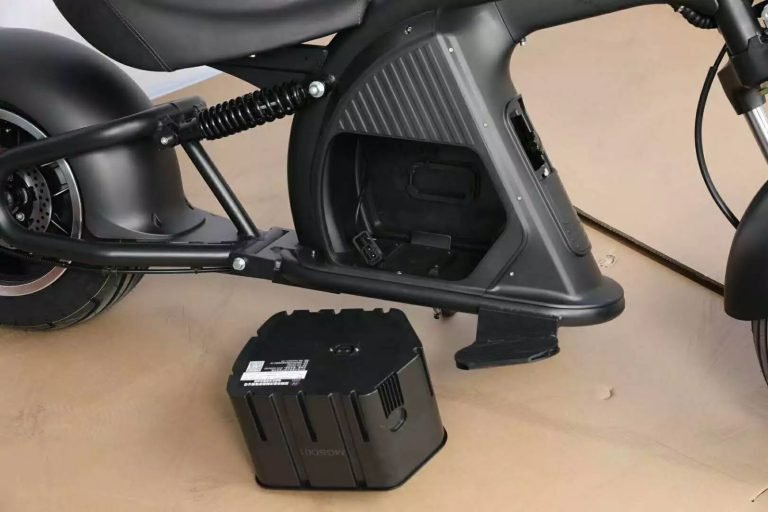 This Mangosteen Scooter model is a single seater, put on your leather gloves and your Harley-style helmet, and you will be one of the new electric riders! You can recharge it on a simple household outlet at home thanks to its charger. The battery is removable!
IMMEDIATE AVAILABILITY: Delivery within 5 – 7 working days
FREE DELIVERY EVERYWHERE IN FRANCE!
DELIVERED WITH ALL NECESSARY REGISTRATION PAPERS: EEC / COC CERTIFICATE
REGISTRATION CARD INCLUDED IN THE PRICE
€

2,339.00

Elevate Urban Mobility with the M2 Mangosteen Electric Scooter - Your Premier Wholesale Choice for Europe Introducing the M2 Mangosteen…

€

3,999.00 –

€

5,149.00

Looking for a game-changing product that stands out in the market? Look no further. Presenting the M8s Mangosteen E-Bike Scooter…

Experience Ultimate Urban Mobility with the Mangosteen M1P Wholesale Citycoco 2000W Electric Scooter Introducing the Mangosteen M1P Wholesale Citycoco 2000W…

Mangosteen Wholesale Citycoco Electric Scooter H10" – Redefining Urban Mobility with Style and Power! Elevate your urban commuting experience with…

€

5,000.00

The Mangosteen H8 Electric Scooter offers effortless mobility for urban adventurers, commuters, and eco-conscious individuals. Say goodbye to traffic jams…

€

3,299.00 –

€

4,198.00

The mangosteen M1P CityCoco + Sidecar is designed for your comfort as well. The ergonomic seating position, adjustable handlebars, and…

The Mangosteen Scooter Sidecar is a versatile and practical accessory designed to transform your electric scooter into a functional and…

€

199.00

Upgrade your electric scooter with Mangosteen E Scooter Tires and experience a smoother and more comfortable ride. These high-quality tires…

The Mangosteen Scooter Fender is designed specifically for M1PS/M8S/M1P/M2 electric scooters, providing optimal coverage and protection from mud and debris.…

€

2,639.00 –

€

2,839.00

Elevate your wholesale business with the 2023 New Citycoco Custom M2 from Wholesale Mangosteen. Experience the blend of style, innovation,…

€

3,800.00 –

€

4,780.00

If you are a dealer, please contact us email: contact@mangosteenescooter.com Frame Material: Seamless steel pipe Tire Wheel hub: TNT tyre/QS…

€

5,380.00 –

€

6,280.00

2023 Citycoco Scooter Electric Motorcycle Mangosteen M1PS The Mangosteen Citycoco Scooter Electric Motorcycle is an electrical road bike that has…

The Mangosteen Electric Bike FT-01 combines a sleek and modern design with advanced electric technology. Powered by a reliable and…

€

45.00 –

€

55.00

Mangosteen Twist Throttle(M1/M1P)(M2/M8)

€

179.00

Mangosteen E Scooter Fat Tire The price includes shipping fee (We provide free shipping for this Tire )