Description
The Mangosteen M8S citycoco motorcycle is the perfect vehicle for those who crave thrilling and fast-paced rides.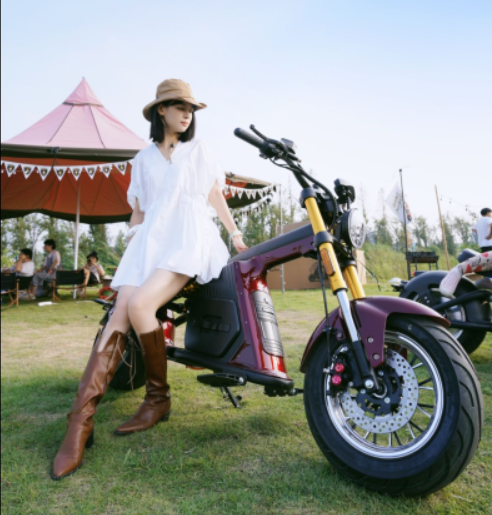 Citycoco motorcycle powerful 4KW motor, combined with Samsung battery technology, delivers incomparable speed and acceleration on any terrain. Ride like the wind and feel the freedom of soaring through the air with the agility of a tiger.
Get ready for an unforgettable experience that will leave you feeling empowered and invigorated.
ENERGY SAVING HEADLIGHT There are 3 modes, fog light, high light beam, low beam of light, which can be changed at any time during riding this Mangosteen electric Motorcycle bike.
STRAIGHT HANDLEBAR M8S electric Motorcycle bike is developed with short handlebars for even more flexible as well as practical riding. Electric Motorcycle bike is equipped with back view mirror, cellphone holder.
UPGRADED DOUBLE HYDRAULIC SUSPENSION M8S electric scooters updated front and also back shock suspension to make riding more smooth as well as extra comfortable, furthermore, the appearance of the retro gold is cooler and also high-end.
INTEGRATED HYDRAULIC BRAKE The integrated brake enhance braking performance.
P GEAR When the M1PS electric mobility scooters stays in place for 8 secs, it will automatically enter P gear, then push the P button to release the P gear.