Description
Cruise around town with ease, eco-friendly style and uncompromising quality. Emoto M8 chopper scooter is the perfect combination of performance and convenience – offering up to 2,000 watts of power for a smooth acceleration experience plus with front and rear lighting, disc brakes on both wheels as well as indicators allowing you to travel in confidence.
The M8 chopper fat tire electric scooter citycoco strikes the perfect balance between performance and convenience, delivering a smooth acceleration experience with up to 2000W of power. With citycoco e-scooter's exceptional endurance, you can ride confidently and respond calmly to all kinds of road conditions, covering a distance of up to 75km. You're not just riding an e-scooter, but rather the wind and freedom that come with accelerating to a maximum speed of 45km/h. Get ready for an exhilarating ride that will leave you feeling empowered and free.
Electronic System
POWERFUL
MOTOR
With three levelthrottle, the brushlessmotor is tailored for the M8 fat tire electric scooter citycoco, helpingyou reach high speeds and navigateany terrain wtih ease
Size and Geometry
Recommended Rider Height: 5'1″ – 6'6″ or 155CM – 200CM
Ⓐ – Total Length: 76.77" or 195CM
Ⓑ – Handlebar Height: 51.18" or 130CM
Ⓒ – Seat Height: 25.59" or 65CM
Ⓓ – Ground Clearance: 7.87" or 20CM
Ⓔ – Wheelbase: 55.11" or 140CM
Ⓕ – Scooter Width: 35.82" or 91CM
Ⓖ – Rake: 30°
Citycoco M8, 2000W motor and 30AH battery, Removable battery saves your charging time when driving, a maximum speed of 37 miles per hour on a single cost, and also a battery life of 43+ miles, the extra-large seat cushion offers outright comfort.
Constantly put your safety and security initially. 60V fronts lights offer outstanding presence and also light can be changed between high-beam and low-beam. Citycoco M8's bright sufficient to brighten any type of road at night for secure riding. Keep risk-free with integrated turn signals, and also brake taillight.
The QS 2000-watt brushless motor is tailored for the citycoco M8, reaching speeds of over 37 MPH with this high-powered motor. Mangosteen citycoco M8 is equipped with 3-level throttle and durable light weight aluminum alloy wheels, citycoco M8 supplies impressive drive capability.
FULL SUSPENSION Shock front fork and adjustable back dual suspension seamlessly take in bumps when driving, creating an extra delightful ridimg experience. All-terrain riding enables Mangosteen citycoco M8 proprietors to experience incredible flight comfort.

Progressive springs are softer during smaller sized bumps and prevProgressive springtimes are softer throughout smaller sized bumps as well as avoid bottoming. Adopt sophisticated shock absorption technology to soak up the effect force and also raise the life span.ent bottoming. Embrace innovative shock absorption modern technology to soak up the influence force as well as increase the life span.
12″ ALUMINIUM ALLOY WHEEL HUB Mangosteen citycoco M8 light-weight yet sturdy metal mixes offer you better matching options when it boils down choosing what tire size works best with them since not just do these centers look excellent but likewise give superb performance in any sort of surface!.
EXTRA-WIDE STRIPED LEATHER SEAT Wide curved seat completely sustains your hips. You can ride cotycoco M8 low and also unwind your back, however look cool and also still feel comfy at the end of a lengthy trip. It is the best place to chill out on your ride citycoco M8.
HYDRAULIC BRAKES Much more sturdy hydraulic brake to make it evenly worried
Minimize friction and lower opportunities of failure of the Mangosteen citycoco M8 brake system.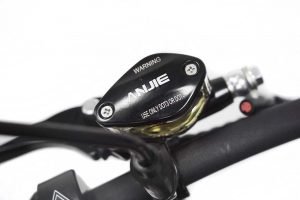 THICKENED TUBELESS TIRES With the help of tubeless tires, you can substantially reduce your threat for slit. They are made with wider as well as thicker grains so they do not rupture when inflated to high pressures which protection versus edge damage as well! The typical tire lasts up 6200 miles prior to requiring substitute.