Revolutionize your daily travel routine with the Mangosteen Scooter M8s, a cutting-edge electric motorcycle designed to seamlessly merge style, performance, and sustainability. This wholesale electric motorcycle offers an unbeatable combination of efficiency, power, and sleek design, catering to both eco-conscious commuters and thrill-seekers alike.
Product Features:
Efficient Electric Power: The M8s is powered by a state-of-the-art electric motor, providing instant acceleration and a noiseless, emissions-free ride. Say goodbye to fossil fuels and hello to a greener, cleaner way of getting around.
Impressive Range: With an impressive battery capacity, the M8s lets you explore the cityscape without worrying about running out of power. Commute with confidence and enjoy the convenience of longer rides between charges.
Sleek Design: The Mangosteen Scooter M8s boasts a sleek and modern design that's sure to turn heads. Its streamlined contours, vibrant Mangosteen-inspired color options, and eye-catching details make it a true fashion statement on wheels.
Comfortable Ride: Equipped with advanced suspension and ergonomic features, the M8s offers a comfortable and smooth ride, even on bumpy roads. Whether you're navigating city streets or taking scenic detours, you'll experience unrivaled riding comfort.
Intuitive Controls: The user-friendly control panel and smart technology integration make operating the M8s a breeze. Monitor your speed, battery life, and other essential information at a glance, all while staying connected with integrated smartphone compatibility.
Safety First: Your safety is our priority. The M8s comes with cutting-edge safety features, including advanced braking systems, LED lighting for optimal visibility, and stability-enhancing components to ensure a secure and confident ride.
Wholesale Advantage: As a wholesale option, the Mangosteen Scooter M8s opens up opportunities for retailers and distributors to provide their customers with a premium electric motorcycle that delivers on performance, style, and sustainability.
Join the electric revolution today with the Mangosteen Scooter Wholesale Electric Motorcycle M8s. Embrace the future of commuting while enjoying a harmonious blend of innovation and elegance. Transform the way you move through the world – one Mangosteen ride at a time.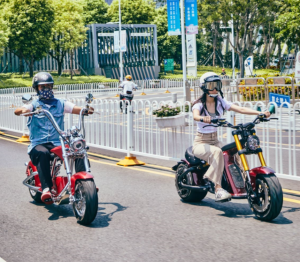 Warranty Policy: 12 months after shipment for battery motor and controller,6 months for other accessories, free accessories,international shipping not included, within 7 days of damage, Mangosteen assumes international shipping costs